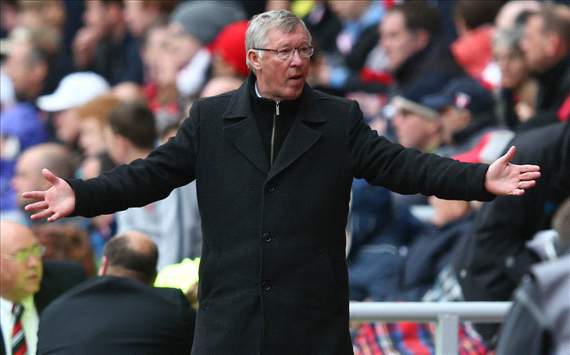 Manchester United have have launched an investigation after €3,500 worth of footballs were stolen from the club's Carrington training ground.
The theft is believed to have occurred after training ground staff laid the Nike Maxim balls out before the Premier League table-toppers' practice, with thieves sneaking onto the complex and making away with the merchandise.
Robin van Persie, Wayne Rooney et al strolled out for training, only to find that the biggest tool of the trade was nowhere to be seen – we dread to think how dull the emergency fitness session was while extra balls were sourced!
The Trafford Training Centre sits within 108 acres of land, with 1.5 miles of fencing and trees surrounding the complex in order to keep sneaky photographers, journalists and thieves out.
While the culprits are yet to be identified, the balls are reportedly being sold locally to those wanting to own an odd piece of united memorabilia.
Greater Manchester Police are not believed to have received a complaint about the incident.