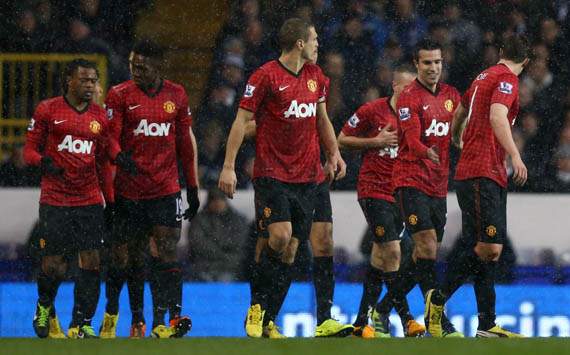 Manchester United have purchased BSkyB's 33.3 per cent stake in official club channel MUTV to gain full control.
MUTV was launched in 1998 as a joint venture between United, BSkyB and ITV, the club bought ITV's stake in 2007 and now have sent England's most dominant television provider packing too.
The channel is available in 57 countries, and United claim to have the "most-watched football channel in the world" with an estimated 659 million followers..
"The acquisition of Sky's stake is great news for all our fans who watch us around the globe, MUTV, its staff and the club," commercial director Richard Arnold told the club's official website
"We look forward to continuing to enhance our media proposition and distribution capabilities in the years to come, and delivering some of the best and most compelling content to our 659m followers.
"Sky has been an active and highly valued partner since the channel's inception and has helped to build the best and most-watched club football channel in the world.
"We will continue to have a close relationship with Sky in the future."