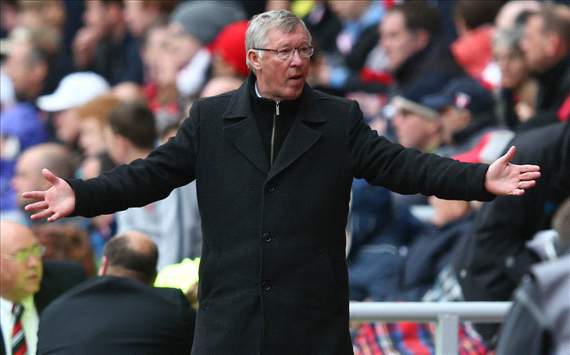 Sir Alex y una nueva movida en su ajedrez psicológico / Getty
West Brom head coach Steve Clarke has hailed the longevity of Manchester United manager Sir Alex Ferguson following the Baggies' 2-0 to defeat to the current league leaders at Old Trafford on Saturday.

Sir Alex celebrates his 71st birthday on Monday and Clarke is full of admiration for a man he says remains "a typical grumpy Scot".
Clarke was a teenager at St Mirren when the Govan-born boss was manager of the Scottish club and believes that his reign at Old Trafford – now in its 26th season – may never be matched.
"I don't know if I'd last until 71," Clarke told the Mirror. "The way the game has gone, it's more short-term now and it will be really difficult, if not impossible, to match his achievements.
"It will be much harder to build a dynasty and be in a job as long as he has been. I've met a few grumpy 70-year-olds and he is a typical grumpy Scot. He hasn't lost his hunger or his desire.
"I worked with Sir Bobby Robson at a similar age and he was maybe not quite as aggressive but he was the same. He had that determination and will to win. It's great to see."
United took the lead on Saturday through a Gareth McAuley own goal and sealed the points thanks to Robin van Persie's 90th minute effort.
Clarke admitted that he was disappointed to have left Manchester empty-handed but suggested that his frustration demonstrated the progress they have made in recent months.
"We've shown this season we are a good team," Clarke insisted. "You don't get 20 games in with the points and wins we have if you're not a good team.
"I'm disappointed not to get anything from the game because I expected a positive result. Maybe it shows you where we are as a club and as a group and how much we think we have improved."