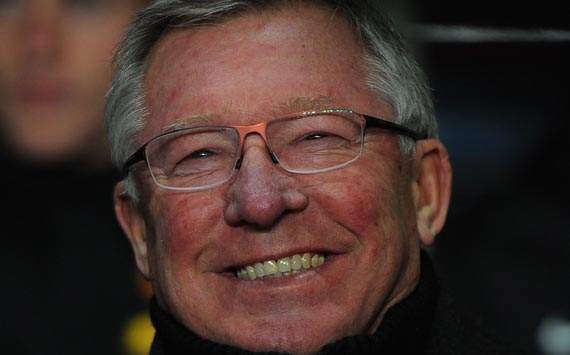 Christmas has come early for Manchester United manager Sir Alex Ferguson – but unfortunately for the 70-year-old boss, some of his players are supposedly less impressed with his new Chevrolet Volt.
The Scottish coach now takes to the road in the extended range electric vehicle, which can travel 50 miles emission free in near silence and won the European Car of the Year award in 2012.
Sir Alex has reportedly been on the receiving end of stick, however, from some apparently very courageous members of the Premier League leaders' squad for driving what he asserts is "the car of the future" to training.
"I think the Volt is absolutely phenomenal," he beamed. "A friend of mine drove one in the States and kept going on and on about it, so when I had the opportunity to drive one I wanted to try it because it's the car of the future. I'm very pleased with it."
Club legend Sir Bobby Charlton, meanwhile, is enjoying a new seven-seat Chevrolet Captiva. "Lovely," he says in one promotional video. "The perfect car for me."
"A number of players and other staff will also receive Chevrolets as part of the partnership agreement between the club and General Motors," a press release reads. Exactly who the lucky ones are remains, sadly, unconfirmed.