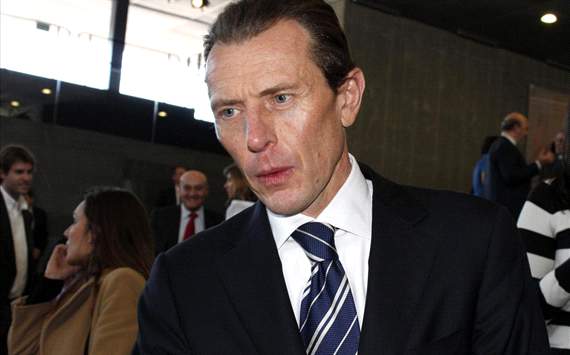 Emilio Butragueño – Real Madrid
Real Madrid director Emilio Butragueno is eagerly anticipating the Champions League round of 16 tie against Manchester United, and feels the Premier League side are one of the most prestigious clubs in the world.


Thursday's draw in Nyon paired the Spanish champions with the English league leaders, and Butragueno is confident that his side have what it takes to reach the quarter-finals.
THE DRAW IN FULL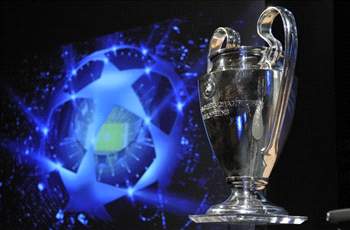 Galatasaray v FC Schalke
Celtic v Juventus
Arsenal v Bayern Munich
Shakhtar v Borussia Dortmund
AC Milan v Barcelona
Real Madrid v Manchester United
Valencia v Paris Saint-Germain
FC Porto v Malaga
First legs will be played on either February 12/13 or19/20, with the return legs on March 5/6 or 12/13.
"I am thinking the fans will be very happy with this tie because it's very very attractive, a thrilling experience for everybody. Manchester United are not just a great team, but a great organisation and one of the most prestigious clubs in the world," Butragueno told Sky Sports.
"We know that it is going to be difficult, it is going to be a very even tie. They have a very strong team and great leadership. Alex Ferguson has been there for 25 years, he is a fantastic manager, he knows how to make the most out of his players, so we know that it is going to be very very difficult.
"They have top players but we are Real Madrid and we will try to do our best and I think that we will rise to the occasion and of course I am confident in our chances of qualifying."
The round of 16 tie means a return to Old Trafford for Cristiano Ronaldo, and Butragueno believes it will be a special meeting for the Portugal international.
"I am sure it is going to be special game for him, he's a great professional so I am sure he is going to do his best to help Real Madrid to qualify. But yes, going back there is going to be very special for him."
The 49-year-old also had his say on the relationship between Jose Mourinho and Sir Alex Ferguson, and made it clear the Portuguese will do his utmost to beat his colleague and guide Madrid to success.
"I know that they have a very good relationship. Jose is a fantastic manager, he is under contract with Madrid and we are very happy with him. I hope that he is going to lead the team and make our fans feel proud of our team, that's the main objective."